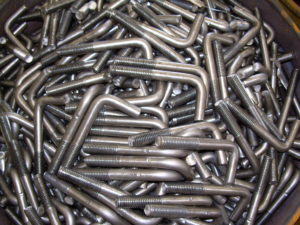 We manufacture custom, domestic bent bolts including:
L-Bent anchor bolts
U-bolts
Square bent U-bolts
J-bolts
Bent tie bolts
Bent check bolts
Bent hook rail bolts
Bent I-bolts
Custom special bent bolts.
The materials from which we manufacture are carbon, alloy, stainless and exotics. Our benders are capable of cold bending up to 4″ diameter steel.